How to Style Vintage Portraits
The end of summer, when the heat just begins to dissipate from the air and the evenings come on a little quicker, can give one a particularly delicious kind of melancholy, a tendency to indulge in nostalgia. Evocative antiques suit this enticingly moody season, and nothing is more evocative than a vintage portrait. But portraits of strangers can be perplexing. Who is that person? What is her relevance to me? And what is she doing on my wall? However it is that exact enigmatic quality that gives vintage portraits the ability to add mystery to decor. So in honor of the current mood of the season, the namesake of our End-of-Summer Auction, which just happens to include a nice selection of antique portraits, here are some ways to use them in your own home.
In groupings
Do you love a good inscrutable gaze, but are wary of constantly being asked "who is that?" when you don't have the answer? A larger grouping of portraits takes the focus off just one face and instead creates a little window onto humanity as a whole.

Highlight a color
Portraits tend to be dominated by flesh tones, for obvious reasons. But that makes the color of the subject's clothes or surroundings pop that much more. Use that punch of color to accent or highlight the colors in your other decor elements.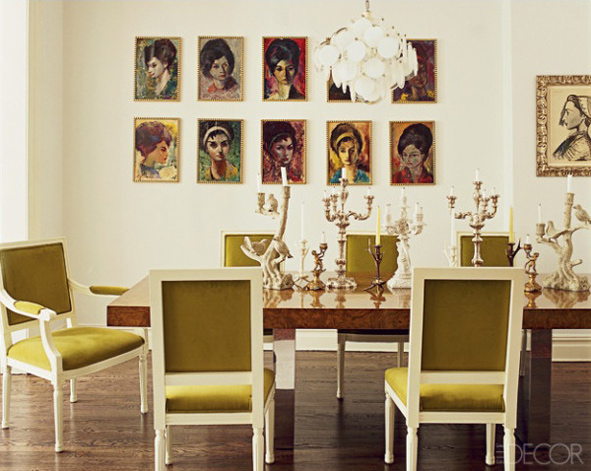 Define an era
Maybe you wish you were living in the 50's, but you'd rather not say it with poodle skirts and diner signs. Pick a group of portraits from your favorite historical period to set the tone back a few (or a few hundred) years.

Take the edge off of minimalism
One of the best parts of minimalist decor is letting the austerity crack, just a bit. A human face is the perfect way to soften an otherwise tightly controlled environment.

Set the Mood
Do you want your study to be a place to ruminate? Your living room to be convivial? Your bedroom to be contemplative or sultry? As they say, a picture is worth a thousand words. So a picture of a particular kind of face is worth at least that much in terms of setting the mood of your room.

No Girls/Boys Allowed
Want to create a space that feels wholly masculine or feminine? No easier way to make absolutely sure it does than to fill it up with portraits of men. Or women.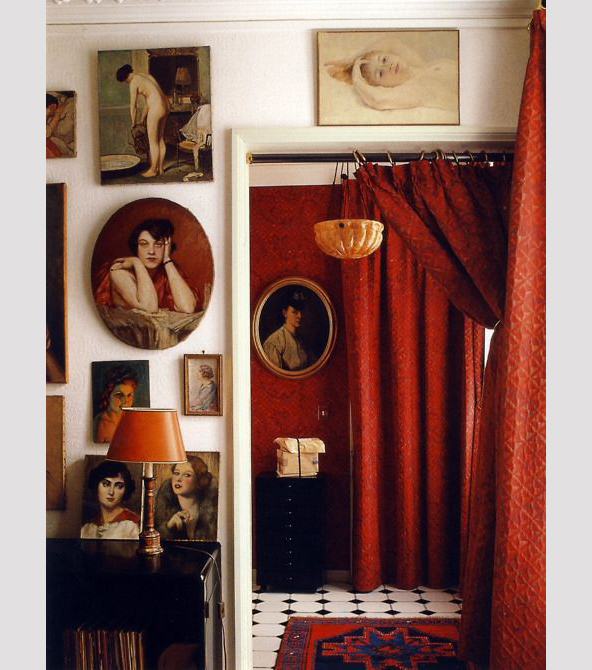 Because there are so many ways to let the faces of strangers into your home, you will always find a way to make them work with your decor. But portraits are a funny thing - once you fall under one's spell, you may find that you want to make the decor fit it, rather than the other way around.
Content produced by the Leland Little editorial team