Post-World War II American industrial design is a roster of repurposed wartime technology. New materials, new techniques, and a newly reinvigorated American manufacturing industry lent themselves to a particular mid-century creativity. Polymethyl methacrylate (PMMA), better known by its branded names of Lucite, Plexiglass, Acrylite, Perspex and more, is a prime example of the trend. In our Modern Art & Design Auction, we have a complement of Lucite furniture that demonstrates the mid-century fascination with the future.
Commercialized in the late 1930's by chemical companies DuPont and Röhm and Hall, PMMA was used during WWII by both Axis and Allied forces for submarine periscopes, airplane windshields, canopies, and gun turrets. Once the war was over, the chemical companies began to release their new products for other uses, and PMMA took hold in areas from jewelry design to medical devices. Not to be left out, mid-century furniture designers took advantage of the space-age feel of the material to create pieces that looked and felt like nothing that had come before.
The popularity of Lucite in furniture design has persisted, possibly because of the material's ability to capture such a broad range of styles, from baroque Hollywood glamour to sleek contemporary minimalism. The items in our Modern Art & Design Auction run the gamut from having a slight art deco feel to being purely modern.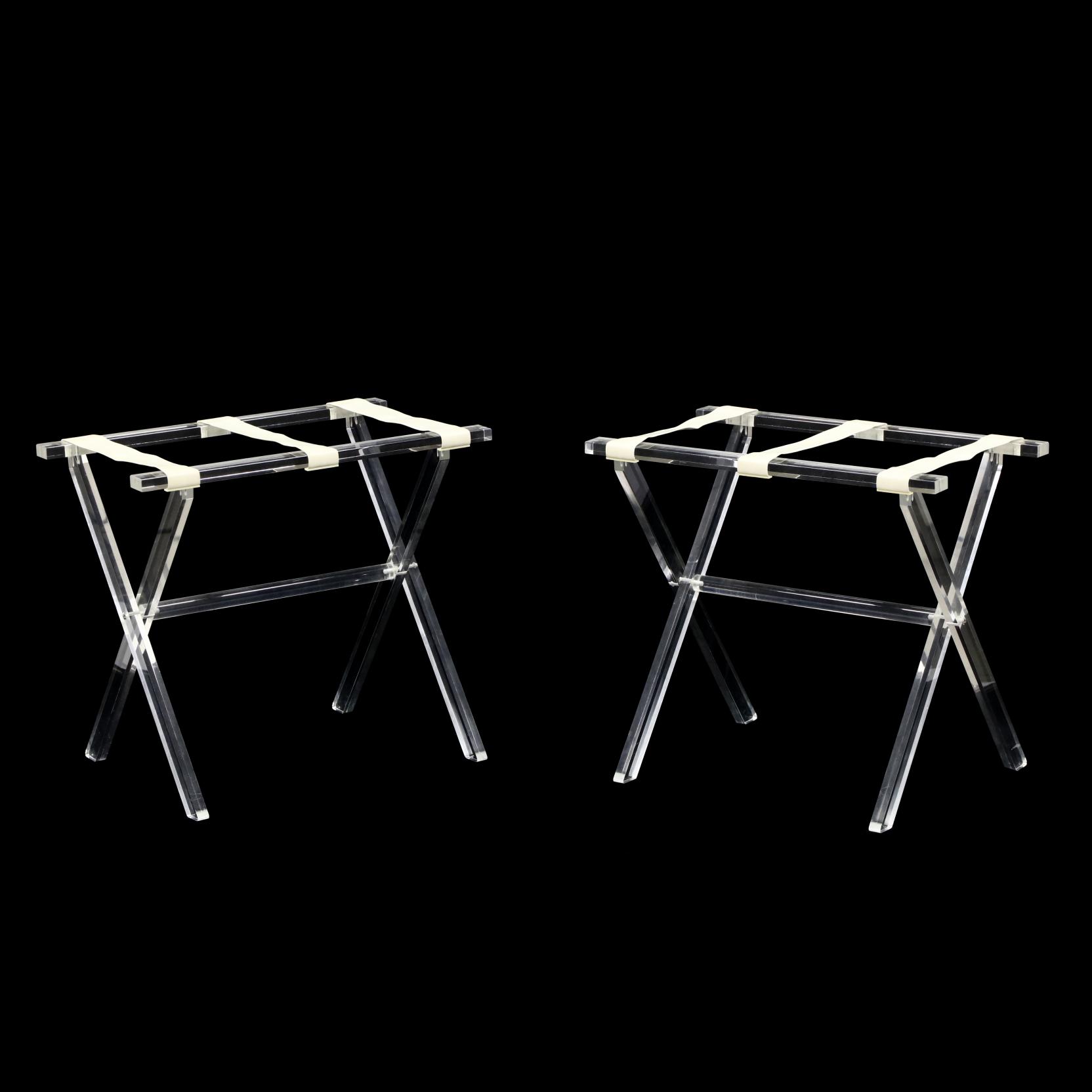 Schiebe, Pair of Lucite Luggage Racks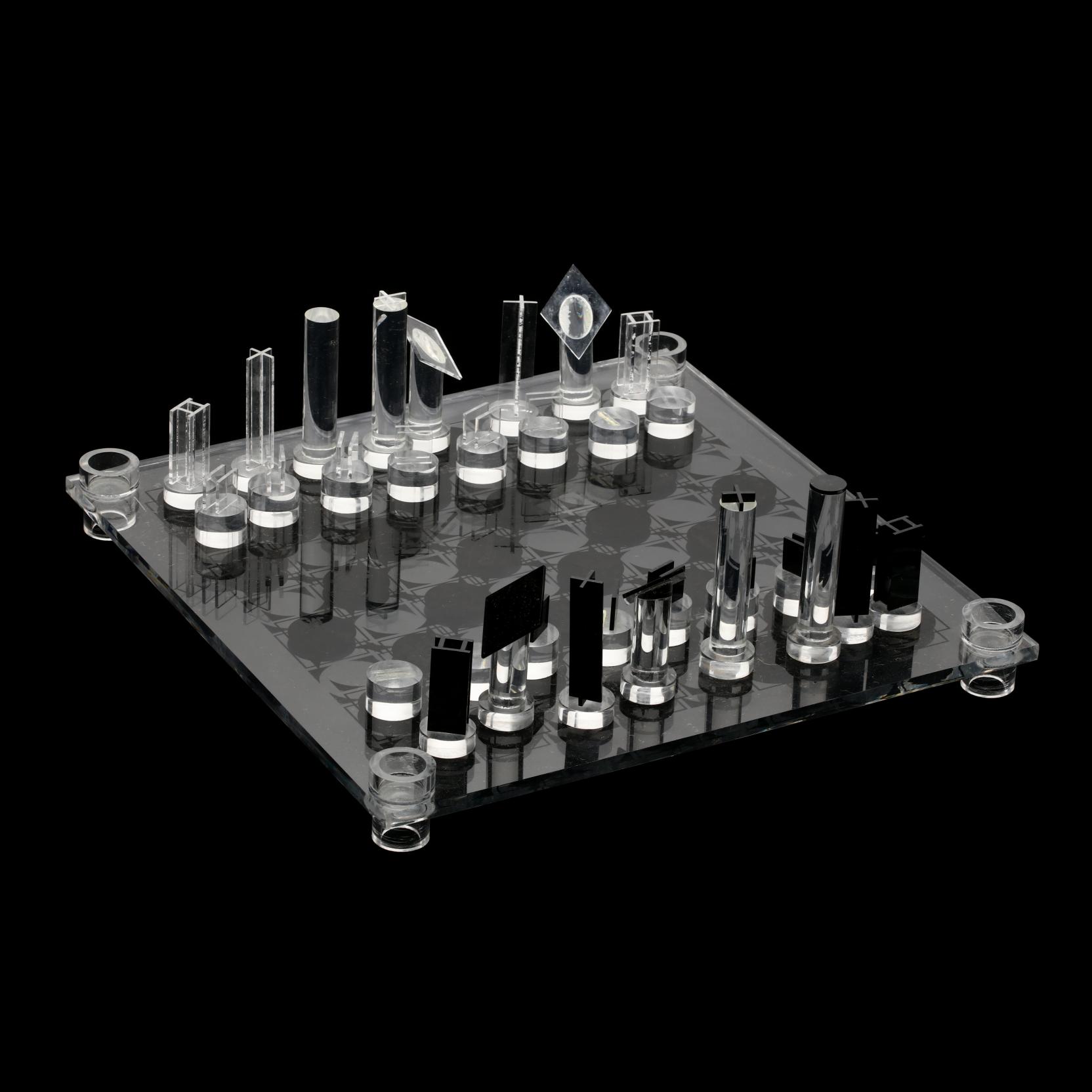 Modernist Lucite Chess Set
Eugene Brignola, Lucite Sculpture of a Violin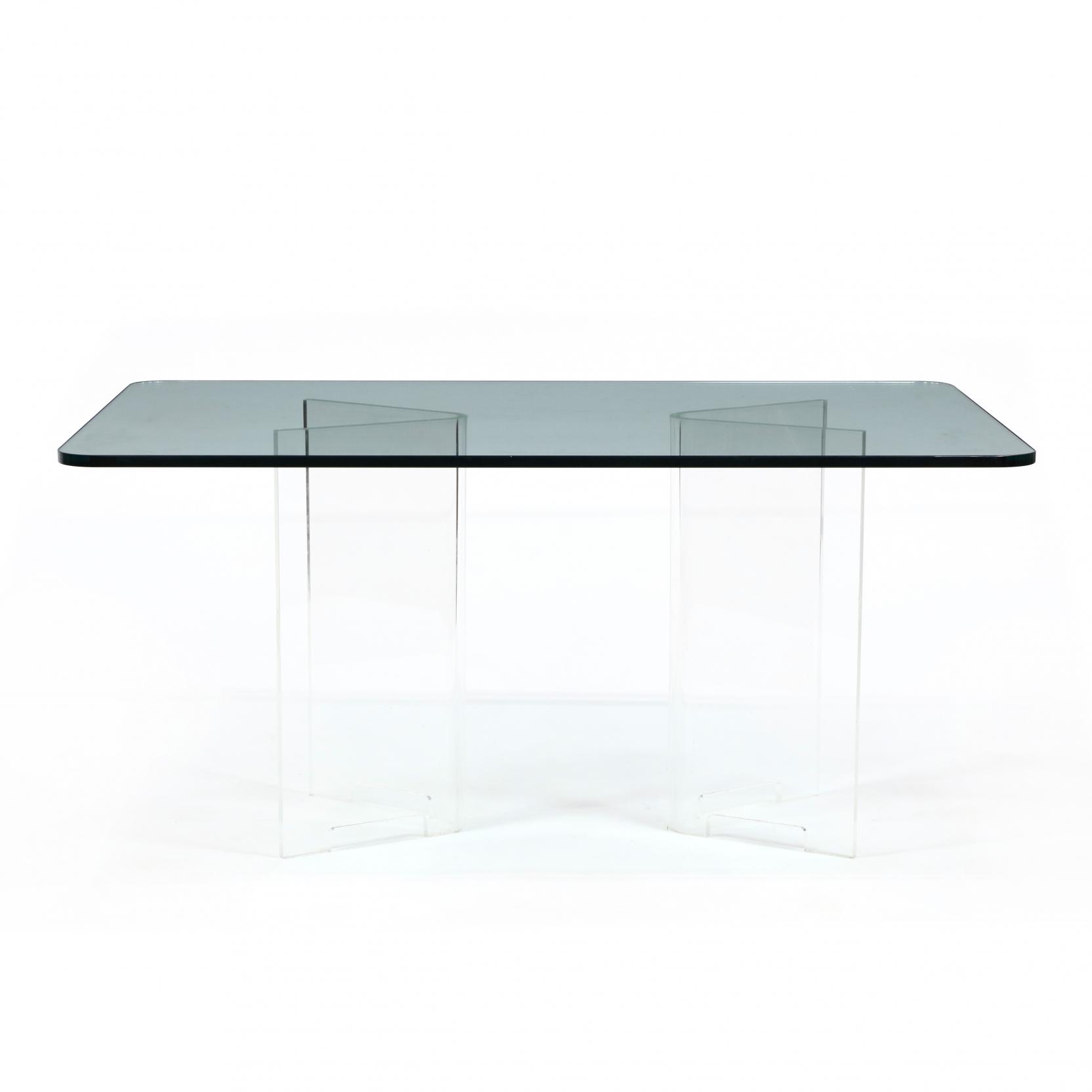 Vintage Lucite and Glass Dining Table